I'm Graham Holland and I live in the wonderful city of Liverpool, UK. I'm a qualified teacher, authorised Apple Education Trainer, Apple Distinguished Educator, learning technologist, podcaster, website builder, double award-winning live music promoter, new media enthusiast, and occasional musician.
On my website you'll find examples of the range of work that I've done for others, and testimonials from some of the people I've worked with.
Marketing & PR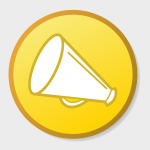 I've been marketing live music events since 2009, including Liverpool Acoustic Live, the Liverpool Acoustic Songwriting Challenge, and sold out shows at Sefton Park Palm House, Leaf, and the Liverpool Philharmonic Hall.
Live music events

I started Liverpool Acoustic Live in February 2009 with musician Stuart Todd. We've collaborated with Above the Beaten Track, Liverpool Sound City, and the Threshold, Liverpool Irish and Working Class Life & Music Festivals.
Podcasting

I've been a podcast host and producer since July 2006, and am a member of the Association of Music Podcasting. I can plan, record and produce audio content for your business to help you get ahead of your competitors.
TESTIMONIALS
~ Dave Thackeray (The Podcast Guy)

"Graham Holland – what a legend this guy is. If you love music and love Liverpool, try the It's A Frog's Life podcast. Dave Thackeray - The Podcast Guy"

~ Mike Hegarty

"Just found your website due to the article in last night's Echo. Brilliant. Love all things acoustic. Been away for a long time so will now be able to sample the acoustic delights of the Pool of Life at my leisure.  Boss man. Keep this going. Mike Hegarty"